African Giant, Burna Boy with real name Damini Ogulu was born on 2nd July 1991 to Mr. & Mrs. Samuel Ogulu. Burna Boy hails from a small town in Rivers state called Ahoada. he is a popular Nigerian recording artist, stage performer, songwriter, and reggae-dancehall singer.
He started his primary education in Port Harcourt, where he attended Montessori International and also went to Corona Secondary School for his senior school certification. Burna Boy later studied both "Media Technology" and "Media Communications and Culture" at the Oxford Brooke's University and the University of Sussex respectively in the United Kingdom. He did his one-year internship while he was in Port Harcourt, he had his internship with Rhythm 93.7 FM, Rivers state. Burna Boy signed a record deal contract with Aristocrat records, and he officially launched his professional music career. He finally moved to the United Kingdom, where he now picked up Brixton Patois accent to be his primary signature move.
Burna Boy has been featured in many shows both in Nigeria and outside the country. Specifically, he performed in Ghana, that is where he met with his girlfriend Stefflon, Don.
Stephanie Victoria Allen (Burna Boy girlfriend), popularly known as Stefflon Don was born on 14 December 1991, She is from Birmingham, England, an English singer, and rapper. However, she worked as a hairdresser and cake decorator before she began her music career.
When she was fourteen years, she went back to Britain to study at London school even though she has been writing songs, recording; when she was nine years.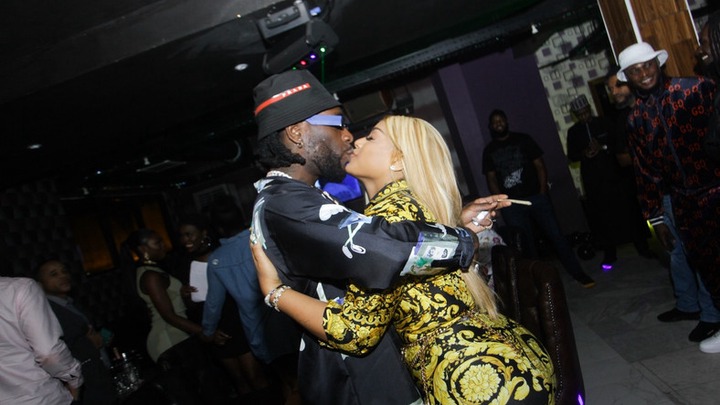 Burna Boy Net Worth 2019
Burna Boy is one of the richest afro-reggae singers in Nigeria. Being a high-class artiste that fancies a lot of luxurious items, he loves expensive cars and pieces of jewelry. However, he owns different cars which include G-Wagon,  Mercedes-Benz,  a Lexus Saloon 2015, a Range Rover sports utility vehicle, and a lot of others. His net worth is estimated to be $3.5 million, these are what the Nigerian afro-reggae singer has accumulated in a short period of time that he breaks into the music industry.
Burna Boy is also known to be a role model for the young ones and upcoming artiste, Many of his songs are inspirational to many of his fans out there. With this, he has achieved a lot for himself both in the music industry and outside his music career.
No doubt, Burna Boy does other business for himself apart from his music career. Unlike other singers that focus and depend mainly on music as their source of income. He made this known in his statement in 2014, that "he will also focus on his business apart from music". He was paid millions of naira for featuring as the face of Glo and Martell Cognac. Meanwhile, Burna Boy was made to be the global artiste in a 3 months campaign that was run by Youtube in 2018.
Stefflon Don Networth 2019
Stefflon Don whose song can be compared with Nicki Minaj and the likes is one of the popular rappers, Her net worth was estimated based on her income, and other expensive wears, jewelry that she always wore. Although, Don doesn't usually disclose her luxurious cars, mansion, and other things that she has bought, unlike another artiste. Yet, we are able to find out her current net worth as it was rated by Forbes.
Stefflon Don Net Worth is estimated to be within the range of $1 Million and $5 Million according to Forbes, Wikipedia, IMDb, and other online resources.
In 2018, Don's net worth was also estimated to be within $100,000 – $1 Million at the age of 26 years old. This is what she has earned from being a professional rapper.
Advertisement
Latest posts by theWise234
(see all)